Isidor & Rebecca Cohen                      Alan & Sharon Cohen                      John & Greer Florea
Proudly Serving the Area for Over 70 Years
For over 70 years, Aljay Insurance Brokerage Ltd. has been providing insurance services for your family and business insurance needs. Aljay Insurance is 3 generations of commitment, customer service and loyalty to our clients. Meet our agents:
Greer A (Cohen) Florea - President
Greer@aljayinsurance.com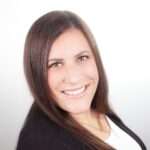 Greer is the co-owner of Aljay Insurance Brokerage Ltd.  She is the 3rd generation of this family insurance brokerage that was established in 1959 by her Grandparents, Isidor and Rebecca Cohen. She grew up in the insurance industry as her parents, Alan and Sharon Cohen had become second generation owners. Greer has been a Licensed Professional for over 20 years with many more years of experience.
She and her team of knowledgeable professionals main focus is to provide their clients with premiere customer service and always being available to review and answer any questions or concerns her clients have and offer helpful insight and advice on all their insurance needs.
Greer and her office has also been very active in the community and is involved in several sponsorships throughout the years as well as a being a collection site throughout the year for coats, toys, school supplies and food drives for Local Organizations and Churches.
On a personal level Greer is married to John and together they have 3 children. They live and work in Commack and love building strong roots in the community.
John G Florea - Vice President
John@aljayinsurance.com
Jaclyn D Areskog - Licensed Broker
Jaclyn@aljayinsurance.com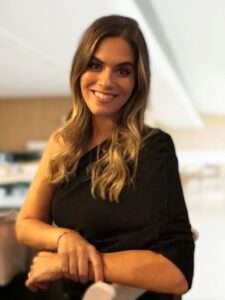 Alan C Cohen - Licensed Broker
Alan@aljayinsurance.com
Zoe Villarreal - Licensed Broker
Zoe@aljayinsurance.com
Rosa Campisi - Customer Service Representative
Rosa@aljayinsurance.com
General Box
Info@aljayinsurance.com